6 Winter Sports Injuries and How to Prevent Them
6 Winter Sports Injuries and How to Prevent Them
Written By ChiroSports USA on February 3, 2020
---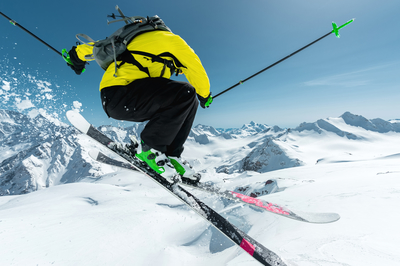 California is an awesome state to live in because you have access to so many different outdoor activities year-round.
Winter is the perfect time to get outside and enjoy some snow for skiing, snowboarding, and sledding but unfortunately, that also means you're at risk for common winter sports injuries.
The good news is that chiropractic care can help you prevent injuries from happening and help you recover faster.
6 Common Winter Sports Injuries and How to Avoid Them
Over 20 thousand kids end up in the ER from sledding injuries each year – sledding!
Snowboarding, skiing, snowmobiling, ice skating, tubing – every activity involves its own unique risk for injuries. The most common ones include:
Dislocated shoulders
Herniated or damaged discs
Concussions
Dislocated or broken elbows
Twisted wrists
Twisted ankles
Accidents happen, of course, but you can take some precautions to avoid injuries in the first place, such as:
Warm up and stretch. Cold muscles are more vulnerable to injury.
Make sure you're physically able to handle the activity.
Wear proper footwear and ankle protection.
Don't go alone. Keep a friend nearby.
Layer up with loose-fitting clothes that won't restrict your movement.
Come prepared with the right protective gear.
Preventing Injuries with Regular Chiropractic Care
Regular chiropractic adjustments can help you recover from injuries faster and reduce your risk in the first place. Gentle adjustments, massage therapy, physiotherapy, and other techniques can help your delicate spine heal and improve flexibility.
Dr. Abdollah Nejad and Dr. Manny Mangat of ChiroSports USA in Pleasanton have years of professional experience helping world-class athletes recover from injuries and stay in top shape. Several professional fighters and other athletes trust the doctors at ChiroSports USA to keep their spine and muscles flexible and healthy.
Find out for yourself how chiropractic care can improve your fitness and quality of life! Schedule an appointment at ChiroSports USA in Pleasanton today by calling 925-462-2225.

Posted In: Chiropractic Sports Injury