Get Adjusted for Fall Sports with a Sports Chiropractor
Get Adjusted for Fall Sports with a Sports Chiropractor
Written By ChiroSports USA on September 4, 2020
---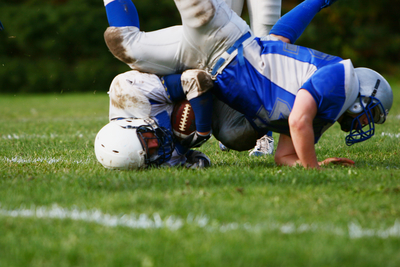 With Fall sports such as Footballs and soccer just around the corner, it's time that your child gets their regular check-ups to make sure they are in peak performance. While your child's annual physical with their Primary Care Physician (PCP) is essential, you should also consider having them visit a sports chiropractor before their season gets started.
What is a Sports Chiropractor?
Just like with traditional doctors, there are those with a broad range of knowledge, and then there are those who specialize in a given area. When it comes to chiropractic care, the same notion applies. There are your standard chiropractors, who are not only highly trained but typically interact with those suffering from a variety of different issues. Then there are your sports chiropractors, who are also highly trained but have gone on to pursue post-graduate training in programs such as:
Injury preventions
Rehabilitation of existing injuries
Sports medicine and more
Sure, the two variations may seem somewhat similar, a sports chiropractor has a much more in-depth knowledge of issues and common ailments that are seen in both recreational and professional athletes.
Does My Child Need to See A Sports Chiropractor?
When it comes to children's sports, parents must play an active role in helping their children maintain a healthy lifestyle. Again, while regular check-ups with your PCP play a vital role in their overall performance, regular visits with a sports chiropractor can help with not only their overall performance but help keep them in proper shape and alignment to reduce their risk of injuries in the future.
With regular appointments for maintenance adjustments, you'll not only be helping your child prevent injuries, but you may also help spot any current injuries that have yet to become an issue. Let's face it; not all sports injuries are immediately apparent – so having regularly scheduled appointments with a sports chiropractor is an excellent way to spot an issue before it becomes a severe problem.
Schedule Your Adjustment with a Sports Chiropractor Today
If your child is gearing up for the fall sports season, then consider a consultation with a sports chiropractor today to ensure that they are ready for the season to come and help stop any issues before they begin to hinder your child's overall performance.
Schedule your consultation today and get your child off on the right foot this season!

Posted In: Chiropractic Sports Injury Sports Chiropractic