6 Exercises You Can Do While Sheltering in Place
6 Exercises You Can Do While Sheltering in Place
Written By ChiroSports USA on June 19, 2020
---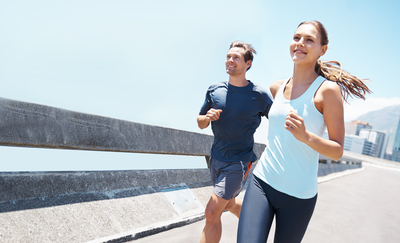 With the country-wide shelter in place order still in effect for millions of people, more individuals are looking for alternative ways to increase their overall fitness to help stay healthy. Studies have shown that during the current quarantine, activity levels have dropped by nearly 39% in the U.S. while time spent sleeping has increased by approximately 20%.
6 Exercises You Can Do While Sheltering in Place
Looking for simple ways to up your fitness game while sheltering in place? Then give these six simple exercises a try.
1. Go for a walk/hike
Sheltering in place doesn't mean you have to become a couch potato. You can still head outside and take for a hike or go for a walk as long as you are practicing adequate social distancing.
2. Stair Step-ups
Looking to work your legs? If your home has stains, you can grab something heavy for resistance and do stair laps. You can also work your calve muscles by doing lifting calve raises on the edge of your step.
3. Bent-over rows
Building your upper body is as simple as finding something with some weight to it, and performing bent-over rows.
4. Glute Bridges
Want to lift that booty while sheltering in place? Then grab an old phone book or another item with some weight and lay down on your back. Keep your legs bent, place the object on your hips, and lift your hips up!
5. Planks
You can do planks just about anywhere and they are a great way to help you strengthen your core. Depending on the type of plank you perform, you could be working your entire body!
6. Wall-sits
Another great way to build your glutes and legs is by doing wall-sits throughout your day. Simply back up to a sturdy wall and begin sliding down until you are in a sitting position, with your back firmly pressed against the wall. Hold it as long as you can. The more you do it, the stronger your legs and backside will become.
Fitness Help at ChiroSports USA
Whether fitness is a new concept you're looking to add into your routine, or you're a seasoned pro looking for some new exercises to do while sheltering in place, the team at ChiroSports USA is ready to help.
Need some help getting started with a fitness routine? Then contact us today or call (510) 475-1858 (Union City, CA) or (925) 462-2252 (Pleasanton, CA).

Posted In: Chiropractic Exercises