Beat Silicon Valley Syndrome with Neck Pain Treatment in Pleasanton
Beat Silicon Valley Syndrome with Neck Pain Treatment in Pleasanton
Written By ChiroSports USA on December 2, 2019
---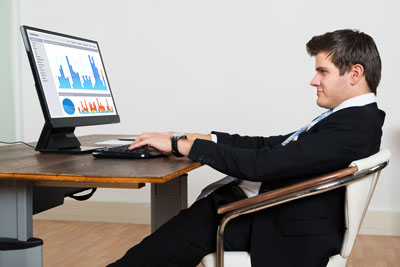 You may want to think twice before you tilt your head downwards to read this blog post from your smartphone or slouch in front of your computer monitor.
Spending hours on our phones and behind our desks each day has created a spinal epidemic with no signs of slowing down.
Fortunately, chiropractic care offers a long-term and non-invasive neck pain treatment to patients in Pleasanton, Dublin, and Livermore for correcting spinal imbalances.
What Is Silicon Valley Syndrome?
Silicon Valley Syndrome isn't the same as text neck.
With text neck, tilting your head downwards to look at your phone screen can add up to 60 pounds of pressure – the equivalent of four adult-size bowling balls – to pressure on your spine. Over time, this weight reshapes your spinal curve and leads to chronic pain.
Silicon Valley Syndrome, however, is a more generalized condition that affects your neck, spine, and even extremities due to poor desk posture. Symptoms include:
A shooting pain along your spine or low back

Tension or a hump between your shoulder blades

Sore and tense shoulders

A stiff neck

Sore hips and sciatica

Tingling or numbness in your hands and feet
Comprehensive Neck Pain Treatment in Pleasanton, Dublin, and Livermore
Poor computer posture can lead to pinched nerves, widespread tension, stiffness, and even slipped discs. Our experienced chiropractic doctors will conduct a thorough posture screening with x-rays to understand the extent of problems with your musculoskeletal structure.
From there, your doctor will develop a personalized treatment program to balance your spine, relieve pressure, and encourage long-term mobility. In most cases, you'll need to focus on strengthening your back, neck, and abdominal muscles as well.
Techniques may include
Don't let your poor posture create long-term problems! Schedule a posture screening at ChiroSports USA in Pleasanton today by calling 925-462-2225.

Posted In: Neck Pain Treatment Chiropractic Posture