Boosting Your Immune System by Focusing on Your Wellness Practices
Boosting Your Immune System by Focusing on Your Wellness Practices
Written By ChiroSports USA on May 19, 2020
---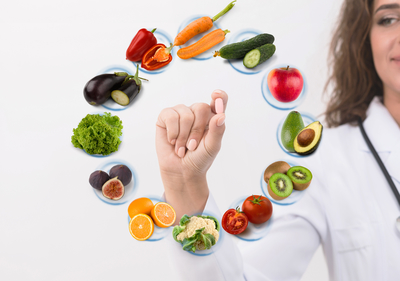 Are you feeling more tired than usual? Or maybe that familiar "run down" feeling is starting to creep up on you more often than normal? If you haven't been prioritizing your wellness practices, then your immune system may be taking a bit of a beating.
4 Wellness Practices to Help You Boost Your Immune System
When it comes to boosting your immune system, there are dozens of simple, effective wellness practices that can be implemented into your daily life. Here are four simple ways to get started:
1. Get Enough Sleep
Not getting adequate sleep negatively impacts your immune system, making you more likely to get sick and increasing your recovery time significantly. Adults should be getting a minimum of 7 hours of sleep a night.
2. Practice Stress Management
Studies have shown that chronic stress negatively affects the immune system because it leads to increased levels of cortisol and corticosteroid levels, which can lead to persistent infection.
3. Get Moving
Exercise is an essential wellness practice that boosts the immune system. Studies have repeatedly shown that 30-45 minutes of exercise regularly can help boost the immune system, helping your body respond efficiently to viruses, bacteria, and other germs.
4. Drink Enough Water
Staying adequately hydrated helps your body function at peak conditions. This wellness practice prevents dehydration, which can cause many complications that increase your overall susceptibility to illness.
How Chiropractic Can Help You Maintain Your Overall Wellness
Another great wellness practice to consider adding to your routine is regular chiropractic visits. Chiropractic care can provide many benefits to patients, including:
Adjusting/maintaining proper musculoskeletal alignment through chiropractic adjustments
Massage therapy to help both your mind and body relax
These wellness practices help the body release tension and function optimally, both of which help to improve your immune system functions.
Providing Wellness Support to Clients in Union City and Pleasanton, CA
Your wellness should always be a priority in your life, now more than ever. Caring for your immune system isn't nearly as difficult as you may think, especially when you have the right team by your side!
If you're looking for ways to help improve your immune system, then consult with the ChiroSports USA team today. We'll provide you with plenty of wellness tips to get you feeling better. Contact us today or call (510) 475-1858 (Union City, CA) or (925) 462-2252 (Pleasanton, CA).

Posted In: Chiropractic Boost Immune System Exercises