Can Chiropractors Treat Headaches?
Can Chiropractors Treat Headaches?
Written By ChiroSports USA on April 1, 2022
---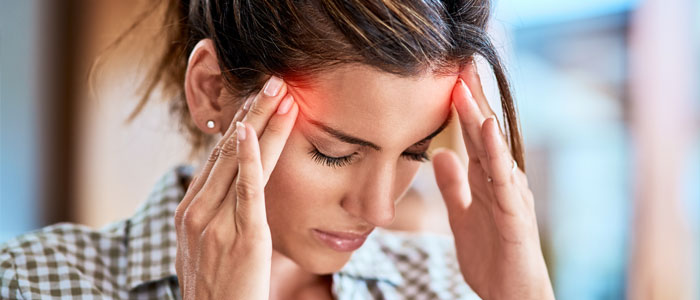 You may associate chiropractic treatments with back injuries, but chiropractors can actually help their patients with much more than just a herniated disc or a bone spur. In fact, chiropractic is regularly utilized to combat chronic headaches and migraines. At ChiroSports USA in Union City and Pleasanton, CA, our professional chiropractic treatments can help you alleviate your headaches and begin to live pain-free.
What are the causes of headaches?
While most headaches present similar symptoms, they can be the result of many different health complications. They are often caused by tension, stress, and eye strain. Headaches can also be attributed to inflammation, injury, or nerve aggravation at the base of your neck and shoulders. Your chiropractor can help you diagnose the origin of your headaches and craft a personalized treatment regimen that is tailored to target your specific health goals.
How can chiropractic help treat my headaches?
Whatever the cause, many types of headaches can be exacerbated by vertebral subluxations (also known as spinal misalignments). When your spine is not in proper alignment, the surrounding nerves and muscles can become inflamed and irritated. Your chiropractor will utilize a series of gentle adjustments to carefully nudge your spine back into its correct position. Once your spine is not aggravating any nerves or muscles, you'll begin to notice a remarkable improvement in the frequency and severity of your headaches.
What are the advantages of chiropractic?
Standard remedies for headaches, such as over-the-counter pain relievers, can only address the symptoms of your condition. You may feel better for a few hours, but these medications cannot eliminate the source of your headaches. Chiropractic treatment can identify the root cause of your pain and work to heal your body from the inside out without the use of drugs or surgery.
Contact ChiroSports USA
Treat your headaches naturally with our professional chiropractic treatments at ChiroSports USA. For more information about our treatment options or to schedule an appointment, reach out to our Union City location at (510) 475-1858 or our Pleasanton location at (925) 462-2225. You can also send us a message on our website.

Posted In: Chiropractic Headache Treatment