Why Choose Chiropractic for Low Back Pain Treatment in Pleasanton?
Why Choose Chiropractic for Low Back Pain Treatment in Pleasanton?
Written By ChiroSports USA on January 1, 2020
---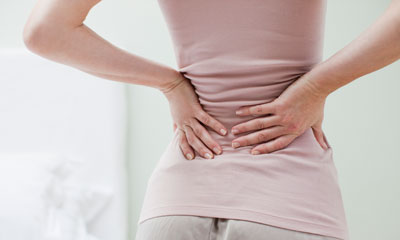 Suffering from back pain? You're not alone.
Up to 85% of people will experience low back pain so bad that they schedule a doctor's appointment.
Instead of reaching for a bottle of Motrin, join the thousands that choose chiropractic care for low back pain treatment in Pleasanton, Dublin, and Livermore.
5 Reasons to Treat Your Back Pain with Chiropractic
Why choose chiropractic?
It's effective. Patients receiving chiropractic care for back pain report reduced pain, improved mobility, reduced need for pain medication, and higher satisfaction than those receiving conventional care.
It's non-invasive and safe. Your chiropractor will use the gentlest treatment method possible with minimal side effects.
It's affordable. Most insurance plans cover some form of chiropractic care. For cash patients, chiropractor visits tend to cost a fraction of physician office visits.
It's drug-free and natural. Your chiropractic doctor will never prescribe dangerous opioids because medications do nothing to treat the source of your pain.
It's holistic. Chiropractic doctors understand that the body functions as a whole – not as isolated parts.
Comprehensive Low Back Pain Treatment in Pleasanton for Dublin and Livermore Patients
Dr. Abdollah Nejad and Dr. Manny Mangat at ChiroSports USA have years of experience treating patients in the Bay area for a broad range of musculoskeletal injuries.
Your doctor will conduct a thorough exam complete with x-rays and a posture screening to understand the extent of your spinal injury and what's causing it.
From there, you'll work together to develop a comprehensive treatment plan using chiropractic and other cutting-edge non-invasive and all-natural treatment methods like Whole Body vibration and cold laser therapy.
The first goal is to reduce short-term pain. Your doctor will also help you avoid future back pain by improving mobility and strengthening back muscles to encourage proper posture.
Don't accept back pain as a lifestyle! Schedule an appointment for a consultation and posture screening at ChiroSports USA in Pleasanton by calling 925-462-2225.

Posted In: Low Back Pain Treatment Chiropractic