Why Spinal Decompression Could Be The Herniated Disc Treatment You Need
Why Spinal Decompression Could Be The Herniated Disc Treatment You Need
Written By ChiroSports USA on April 15, 2019
---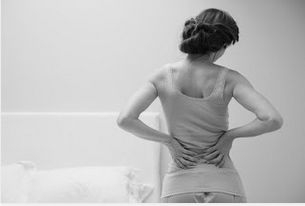 Few injuries are more uncomfortable and debilitating than a herniated disc. Not only does it result in pain in the back, but it can also cause numbness in the extremities.
Thankfully, spinal decompression can go a long way in treating herniated discs.
Here's how.
What is Spinal Decompression Therapy?
With Spinal Decompression Therapy, your spine will be stretched on a motorized device, which usually takes the form of a traction table.
During the process, both traction and decompression therapies will be applied to your spine.
It's a completely nonsurgical, noninvasive therapy, which makes it unique among spinal procedures. It also means there won't be the unpleasant side effects of surgery or the need for post-treatment medication.
How Spinal Decompression Therapy Treat Herniated Discs?
Spinal Decompression Therapy, such as the Cox Flexion Distraction Technique, creates pressure in specific areas, which causes the herniated disc to retract or reposition itself into a more suitable position.
The pressure from the therapy will also stimulate the release of your body's natural healing properties.
Naturally, this results not just in immediate pain relief, but in long-lasting relief.
Spinal Decompression Therapy Could Be the Answer for Your Herniated Discs
With something as debilitating as herniated discs, you don't just need pain relief, you need the assurance that the pain will stay relieved.
Spinal Decompression Therapy could be just what you're looking for.
Its mixture of traction and decompression therapies will have your body feeling better immediately, but its ability to release the natural healing function of your body ensure a greater defense against future pain.
Whether you have degenerating, bulging, or herniated discs, Spinal Decompression Therapy is a viable treatment option.
Are you interested in treating your herniated disc with Spinal Decompression Therapy? Make an appointment with ChiroSports USA. We'll do everything in our power to help your body help itself.

Posted In: Chiropractic Herniated Disc Treatment