Why You Should Use Chiropractic for Low Back Pain Treatment
Why You Should Use Chiropractic for Low Back Pain Treatment
Written By ChiroSports USA on May 15, 2019
---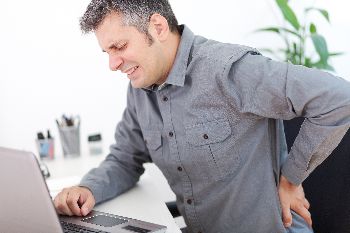 Lower back pain can affect everyone from a professional athlete to a gardener, which makes Spring a popular time of the year for back pain.
If you're looking for low back pain treatment, you may want to consider chiropractic.
Here's why chiropractic is an excellent choice for low back pain treatment.
What is Chiropractic and How Does it Work?
Unlike other low back pain treatments, chiropractic is a completely natural and noninvasive approach to healing.
It involves a chiropractor using physical manipulation to realign the structure of the spine. By aligning the spine into its proper place, it allows your body to operate to its fullest capacity, which includes its natural healing functions.
This is designed to not only result in pain relief, but to ensure that the body is in the ideal condition to prevent further injury.
How Does Chiropractic Work For Low Back Pain Treatment?
First, a chiropractic will perform a thorough examination of your lower back. This will allow the chiropractic to custom-tailor your treatment to your unique needs.
Depending on the severity of your condition, the treatment will consist of at least one manual adjustment to the back. This involves manipulation of the joints with short bursts of force.
In some cases, the chiropractor may suggest following the procedure with an exercise routine or nutritional coaching.
Additionally, chiropractors can offer alternatives to low back pain treatment, such as spinal decompression, laser therapy, and massages.
There's even a new machine called Spine Force, which involves the tri-dimensional movement of the spine and an interactive display to guide you.
Chiropractic Might Be The Low Back Pain Treatment You Need
If you have low back pain, you might be thinking of taking medication or having surgery. With chiropractic, you can experience all-natural pain relief without the side-effects.
Chiropractic makes sure that your body doesn't just feel better, but continues to feel better in the days to come.
Are you interested in chiropractic for low back pain treatment? Make an appointment with ChiroSports USA. We'll do everything in our power to help your body help itself.

Posted In: Low Back Pain Treatment Chiropractic